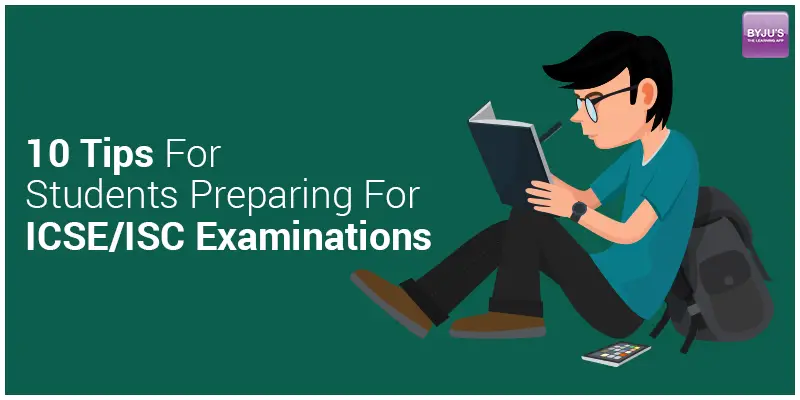 With exams getting closer, exam panic kicking in is quite common amongst many students. In fact, some students even lose their sleep over this and tremble in fear keeping in my the approaching exams. It's mostly because students just haven't been preparing for their exams or it could be because things just aren't getting into your head. If you are facing any of these issues right before examinations, then this is the right article for you.
The biggest question students keep asking themselves is "How to prepare for Examinations?." Important subjects like Maths, Physics, Chemistry and Biology can be difficult to prepare for but with the help of our tips, scoring in ICSE and ISC will no longer be a trouble. All that students need to do is focus on the tips that we are providing so that preparation for exams becomes much easier. Below are top 10 tips for preparing for your exams and excelling in it. Follow them and see the result for yourself.
Set your Mind to a task – Students cannot prepare for their board examinations unless they keep their mind focused. Hence focus and dedication is the first important task.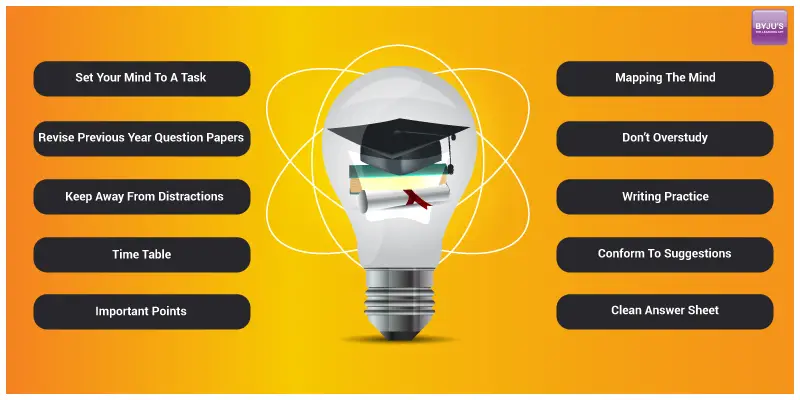 Keep away from distractions – Students nowadays can easily get distracted from studies because of the various of the other means of entertainment around us like the internet. Social media can be highly distracting for any student hence keeping away from any source that is related to the internet is important.
Time Table – One of the most important things a student should remember in preparing for their ICSE, ISC exams is to set a timetable for each subject.
Revise previous year question papers – After planning out your timetable, pick out a subject that you would like to study today according to the timetable and quickly go through the subjects question papers of the previous year.  Look for the most frequent questions and take them down.
Important Points – Students should make habit of noting down the important points that they find from the frequently asked topics from their textbooks like keywords and definitions.
Mapping the mind – After going through all the important points and definitions from the books, students can try looking at the points noted down and memorize by opening and closing your eyes. It is definitely a useful tip to improve memory power.
Don't Over study – Sometimes students tend to study for hours and hours without actually trying to understand what they are reading. Students tend to over study the night before exams or when a certain friend reminds them about an important question. This does not help in any way and will only lead to stress.
Writing Practice – After having completed revising a subject, students can close their books and ask themselves a question related to any subject and try and remember the answer for it and write it down. If the student is unable to write down the answer correctly, they can open the book and go through it again.
Conform to suggestions of the Teacher – Sometimes students tend to prepare for exams without any help from their teachers and end up scoring less in exams. It is advisable to stick to the teacher's suggestions and prepare for the important questions they provide.
Clean Answer Sheet – Students should avoid crossing out answers and make sure to write their answers in order. Sometimes a dirty answer sheet can cost you important marks.
If you're looking for a means to help you learn on the go and understand concepts in a unique and informative way then the Byju's Learning App is one of the best educational applications in the market.