Which is better- AIIMS or NEET?
Getting into a top medical institute is a tough task, given the level of competition students' face each year. Medical education in India is highly regarded because the top medical colleges are known to produce some of the brilliant doctors in the world. This is the fact that attracts students to pursue medical education in the country. And, to pursue the coveted courses, these students are supposed to write top medical entrance exams like AIIMS and NEET that are held in India. These entrance exams are the only gateway to those reputed medical Institutes, known for imparting top quality medical education to the students.
What is AIIMS?
AIIMS are a group of colleges that are in the service of giving top medical education along with providing treatment to patients with specialised medical and nursing staff and equipment. AIIMS are located in seven different places with AIIMS Delhi being the parent institution. AIIMS conduct their own medical entrance exam for admissions into MBBS program in all their seven colleges including Delhi campus. AIIMS are renowned institutions and several students compete against each other to study MBBS program in AIIMS.
What is NEET?
National Eligibility cum Entrance Test (NEET) is conducted for admission into MBBS and BDS programs in government and private medical colleges in India. The exam is conducted by Central Board of Secondary Education (CBSE) and the students have to get a very good score to get into the top medical colleges. This exam has replaced all other entrance exams conducted by colleges and states. Except for few states and some autonomous colleges like AIIMS and JIPMER, all the colleges in India follow NEET and admit students according to the ranks obtained.
Now, as we know the importance of these entrance exams to get into AIIMS and other top medical colleges, let's see which is better for students- AIIMS or NEET?
When it comes to comparison between the two, there are lots of things that make a difference and are suited to different requirements of the entrance exam aspirants.
Number of options
While students clearing NEET have the freedom to choose any college according to their convenience (obviously that depends on the rank too), students who clear AIIMS get limited options and thus have to select from any one of the seven locations.
Paper pattern
In NEET, there are 45 questions each in Physics and Chemistry and 90 questions in Biology (Botany and Zoology combined), making it a total of 180 questions. AIIMS paper consists of 60 questions each in Physics, Chemistry and Biology and 10 each in GK and Reasoning. AIIMS give equal weightage to all the subjects, while NEET has more questions from Biology.
Success Rate
In NEET 2016, around 7 lakh candidates appeared for the exam and 4 lakh students cleared it. There were around 19000 students who qualified in the top 15%. In AIIMS 2016, close to 2 lakh students appeared for the exam. But AIIMS have only 672 MBBS seats in total so you have to be in the top 0.35% to get a seat in AIIMS. This shows that getting into AIIMS is difficult compared to other medical colleges with the help of NEET scores.
Preparation
All the colleges accepting NEET scores come under MCI and the exam is conducted by CBSE. While, AIIMS are autonomous colleges and thus MCI doesn't have any role in it. For this reason, there is a slight difference in the syllabus. During AIIMS preparation, students have to study extra chapters in addition to NEET syllabus. Both require a different type of preparation as NEET has more Biology questions than Physics and Chemistry.
The questions in AIIMS paper are designed to evaluate students' character attributes, which makes it a challenging exam. The level of questions in NEET is high but definitely easier than AIIMS. At the end, it depends on aspirants and the strategy followed by them. I will give some preparation tips to help the students preparing for NEET as well as AIIMS entrance exams.
Preparation Tips for medical entrance exam aspirants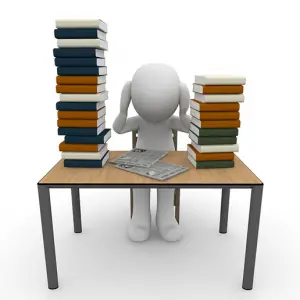 The problems in Physics and Chemistry should be solved on a regular basis in addition to learning their concepts
The study material makes a significant impact on the entrance exams preparation and thus you should refer standard books along with the NCERT books
A timetable is necessary so that you can study according to a plan and stick to your routine
Allocate enough time for mock tests and evaluate your results and prioritize your weaknesses
Always make a habit of preparing notes while studying as it will help you remember the concepts as well as help you during the revision
Taking scheduled breaks during the preparation of difficult topics will help you understand the concepts faster
After learning the concepts, you should allocate time for problem- solving and practice
Conclusion:
Factors
AIIMS
NEET
Options for Location
Limited options as there are only 7 AIIMS including the parent institution, AIIMS Delhi
Several options, as most government and private institutions in India follow NEET scores
Paper pattern
Equal number of questions for Physics, Chemistry and Biology
Physics and Chemistry- 45 questions

Biology- 90 questions

Success Rate
Approximately 0.35% aspirants get that coveted seat
Students have more chances of admission, as around 15% aspirants can get through in various colleges
Syllabus
AIIMS are autonomous colleges and thus MCI have no role in it
NEET is conducted by CBSE and thus syllabus pertains to CBSE pattern
As you can see, there are major differences in AIIMS and NEET.  With NEET, after getting a top rank, students can choose any of the government colleges or private institutions. However, with AIIMS, even after getting a top rank, students have limited choice. There is also a major difference in the paper pattern. Students strong in Biology will like NEET more, because of more number of questions in the said section. The difficulty level of AIIMS entrance exam is definitely higher than NEET, however, only those students who ensure that their concepts are strong, will be successful in the examination, be it AIIMS or NEET.
Thus students can choose anything according to the location, success rate and other factors determining their study pattern and strategy.
Nishant's Author Bio
Nishant Sinha is the co-founder of emedicalprep.com, an Online Medical Coaching platform for Medical Entrance Exams like NEET (earlier known as AIPMT), AIIMS and other school entrance exams aiming for career in Medical sector. He is passionate about making Doctors and Medical aspirants meet their goal (NEET or AIIMS). The mission was clear to give breakthrough education to the students in the field of online Medical Exam Preparations and make them pass with flying colors in exams such as NEET, AIIMS or other medical entrance exams.

For this dream of his, he left his lucrative career in one of the American Management Consulting firms named Kurt Salmon Associates. He can rightly be called an optimistic entrepreneur and passionate educationist.