<!-INFOLINKS_OFF->
How to link to physicscatalyst.com
physicscatalyst.com is website where students worldwide can browse through a large range of science, maths and physics resources in countries all over the world. Our main objective is to provide those seeking information related to these subjects, in a fast and straightforward way. We are continously growing our resource library.

To help more students find their resources related to these subjects worldwide, we welcome you to link to our website. If you are pleased with the free service we provide and would like to link to us, you can use one of the linking examples below.
Help spread the word about physicscatalyst by linking to us! To link to us, simply copy the HTML code below to your webpage.
Links to our main website
Use this link if you want to give text link to our homepage
physicscatalyst online science, maths and physics resources a basic text only link that opens in new window


150x100 banner link to our homepage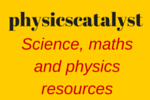 150x50 banner link to our homepage


Links to our download page
Use this link if you want to give text link to our main download page
download science, maths and physics resources a basic text only link that opens in new window


150x100 banner link to our download page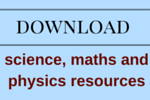 Thank you for linking to
physicscatalyst.com
For further assistance you may contact us at
[email protected]