Practice online Solutions MCQ questions for Class 12. This MCQ of solution chapter test is as per the latest Format of the CBSE Board examination. It contains the Assertion Reason question, Case Study, and MCQ questions. Hope you like the test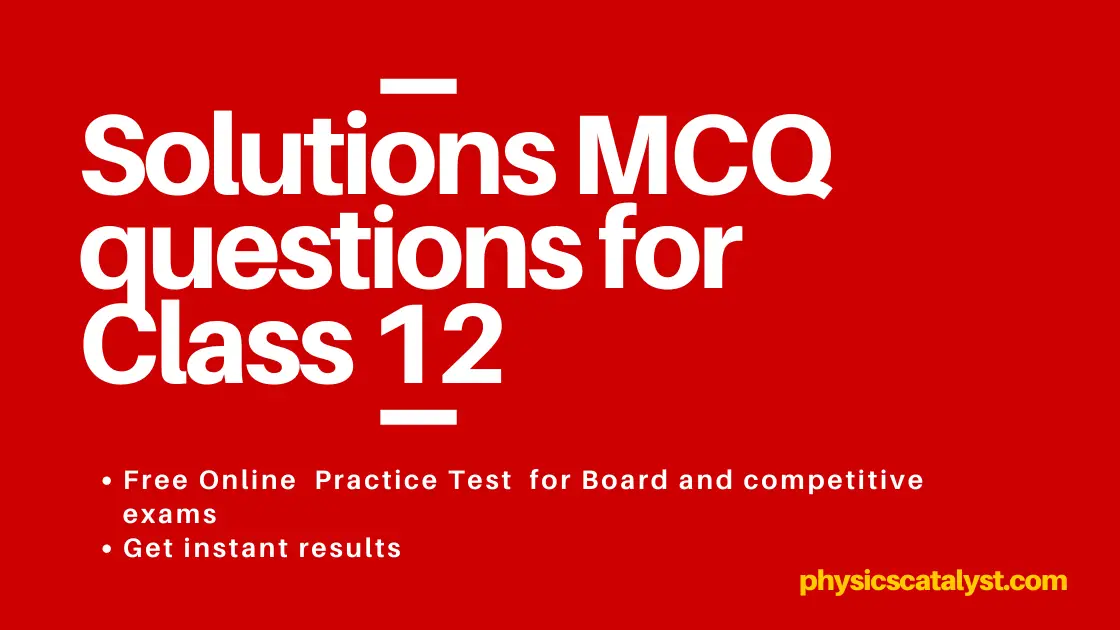 MCQ questions on solutions
Take this online test for getting sure about your exam preparation. You get result after submitting this quiz.
Some Important Links you might like
---
General Instructions
Your test contains multiple-choice questions with only one answer type questions. There are a total of 20 questions
This is a 40 min test. Please make sure you complete it in stipulated time
You can finish this test any time using the 'Submit' button.
This Online Test must be completed in 40 minutes.
---
Learn more about solutions