This online quiz contains 20 work, energy and power test questions for class 11 physics chapter 6. This mcq online practice problems with answers also has assertion and reason type questions. To evaluate your performance of this chapter try and solve these test questions in stipulated amount of time. This is not a timed test so keep track of how much time you are taking in solving this test. Answers to all the questions along with solutions can be found after submitting this test by clicking 'submit' button.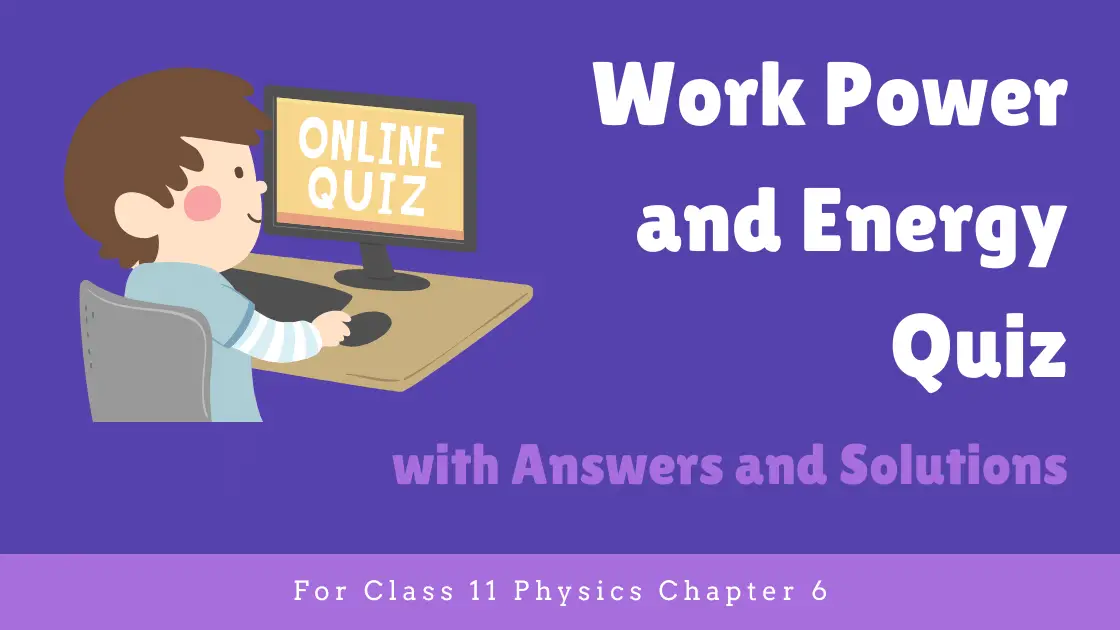 ---
Multiple Choice Questions on Work, Energy and Power
---
General Instructions
Your test contains multiple-choice questions with only one answer type of questions. There are a total of 20 questions
This is a 45 min test. Please make sure you complete it in the stipulated time
You can finish this test any time using the 'Submit' button.
---