Welcome to this class 9 maths chapter 2 MCQ online test where you can find MCQ questions along with their answers. You can check your score and answers to these questions after submitting this online quiz/test.
Practice this polynomials MCQ class 9 test for getting an idea of your exam preparation. Apart from these class 9 maths ch 2 MCQ, we have other material related to this chapter.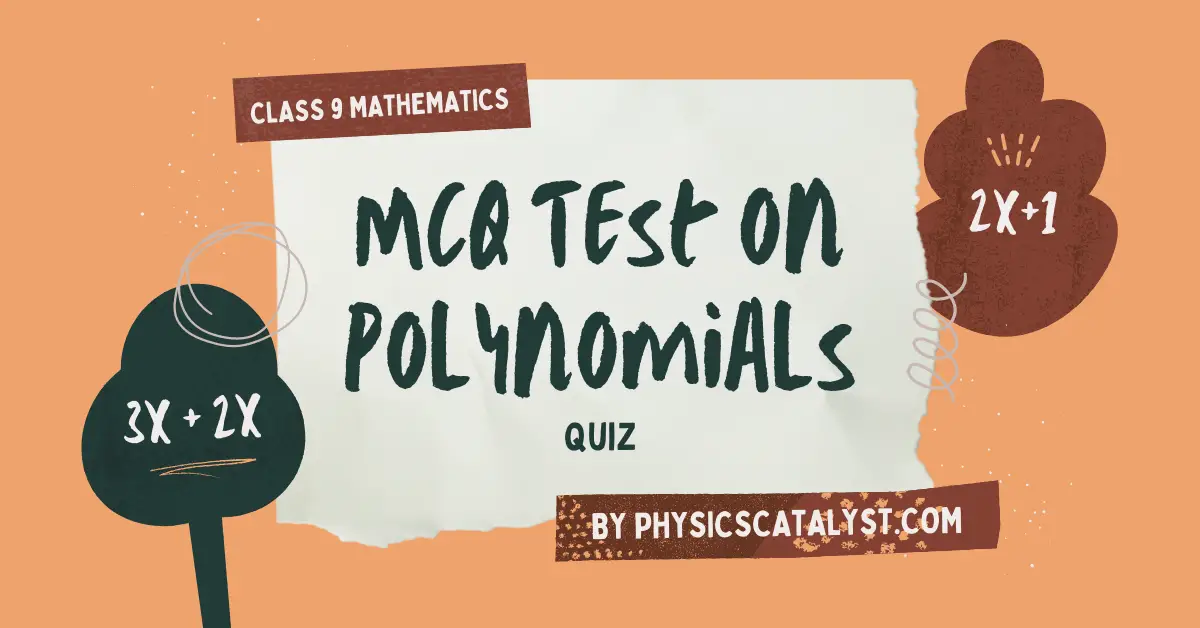 Students are advised to practice these chapter-specific online mock tests and prepare for the final exams in order to perform well. Check out the Class 9 Maths page as well for all chapter notes and worksheets. Class 9 Polynomials Important Questions is another important page students can visit for more practice questions.
Students can also use other maths class 9 MCQ online tests available with us to help them prepare for exams and score higher grades
MCQ Questions for Class 9 Maths Polynomials
---
General Instructions:
There will be a total 10 Single Choice questions in this test. You have to choose a single option out of the given four options.
Each question carries one mark. There is no negative marking for incorrect choice.
After completing all the questions, click the "SUBMIT" button.
This Online Test must be completed in 30 minutes.
---