Welcome to probability MCQs for the Class 9 Maths Chapter 15 online test. The multiple-choice questions provided here are based on the CBSE syllabus, NCERT book, and the most recent curriculum.
Students can practice these questions at physicscatalyst.com and train for final tests and score a good in exams. Answers to questions are provided at the end after submitting this test.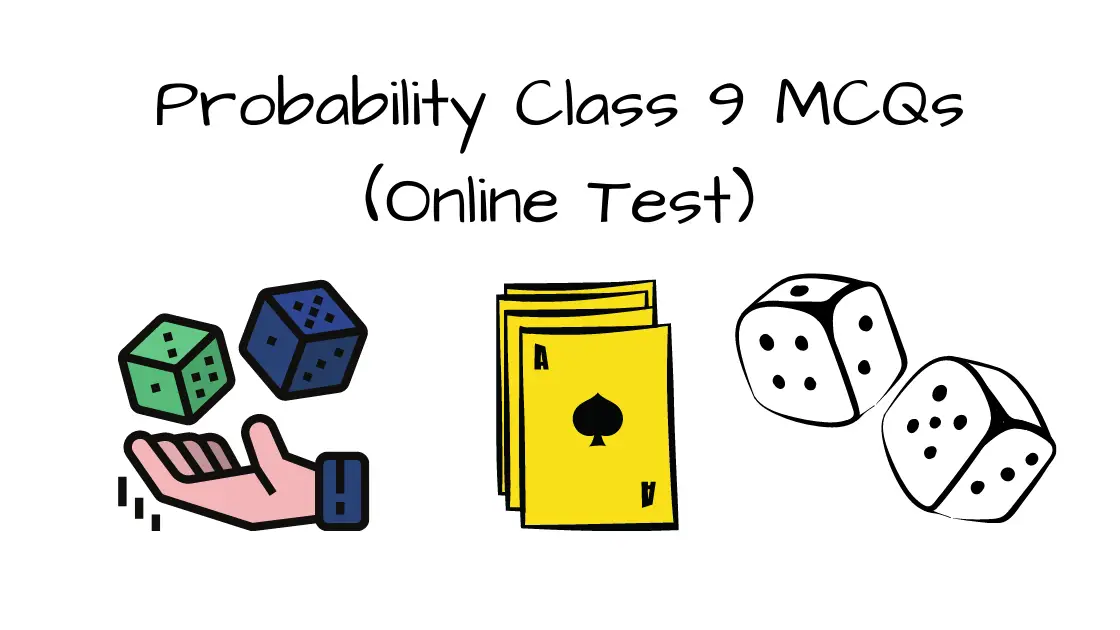 Visit this page for probability class 9 extra questions which you can practice for further clarity on the subject. Visit the class 9 math MCQ page for getting chapter-wise MCQ online tests.
Probability Class 9 MCQ online test
---
General Instructions:
There will be a total 10 Single Choice questions in this test. You have to choose a single option out of the given four options.
Each question carries one mark. There is no negative marking for incorrect choice.
After completing all the questions, click the "SUBMIT" button.
This Online Test must be completed in 30 minutes.
---