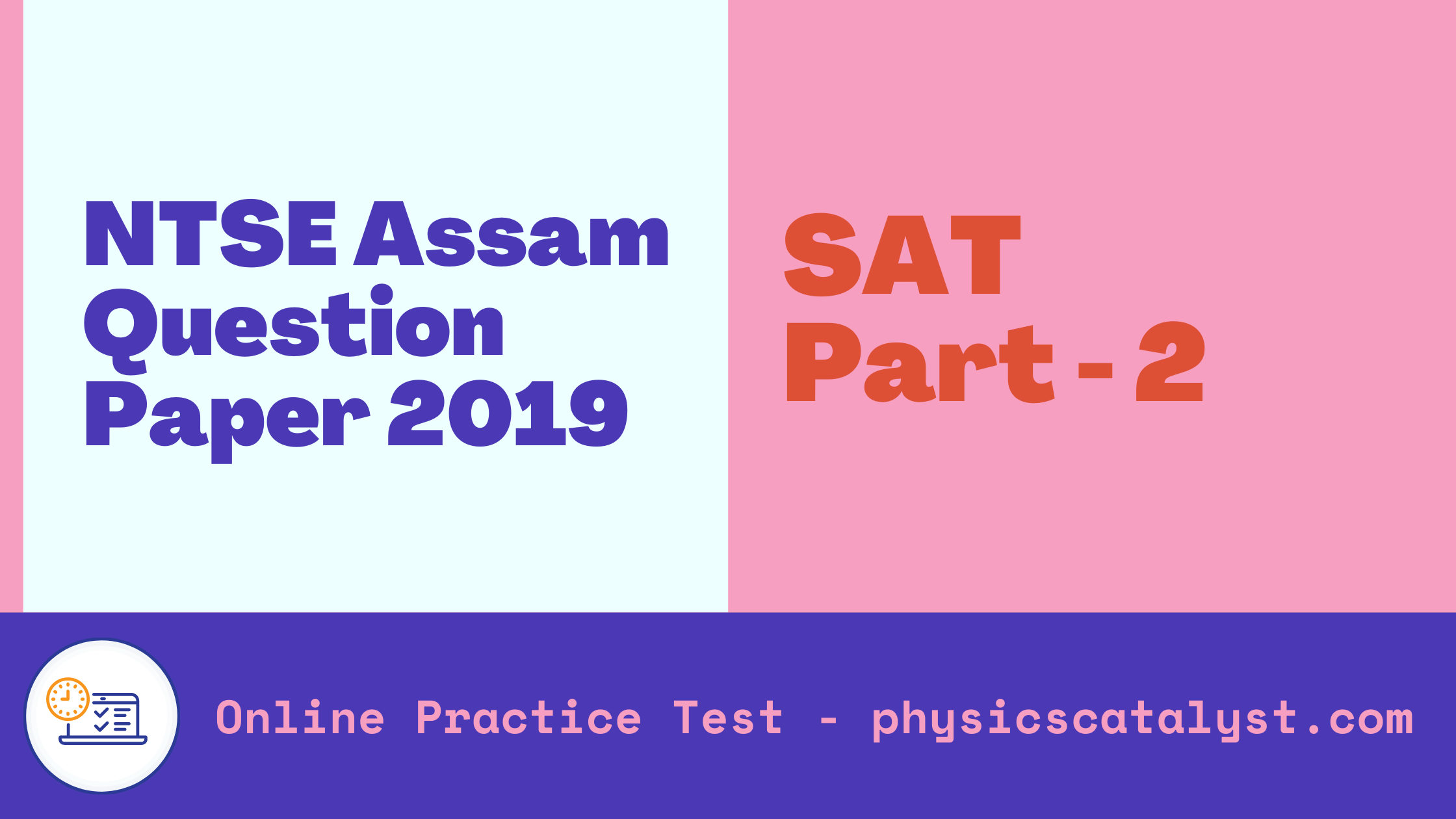 This is part 2 of Assam NTSE stage 1 2019 paper. It is a 20 minute online test. Visit NTSE Assam Question Paper 2019 for list of all the quizzes of this paper.
---
General Instructions
Your test contains multiple-choice questions with only one answer. There are a total of 15 questions of Social Science
This is a 12 min test. Please make sure you complete it in stipulated time
You can finish this test any time using the 'Submit' button.
This Online Test must be completed in 12 minutes.
---
Downloads