CBSE has released Sample questions for Class 10 Board examination. These are very useful for Board examination. Please do read and solve them and be well prepared for the examination.
Science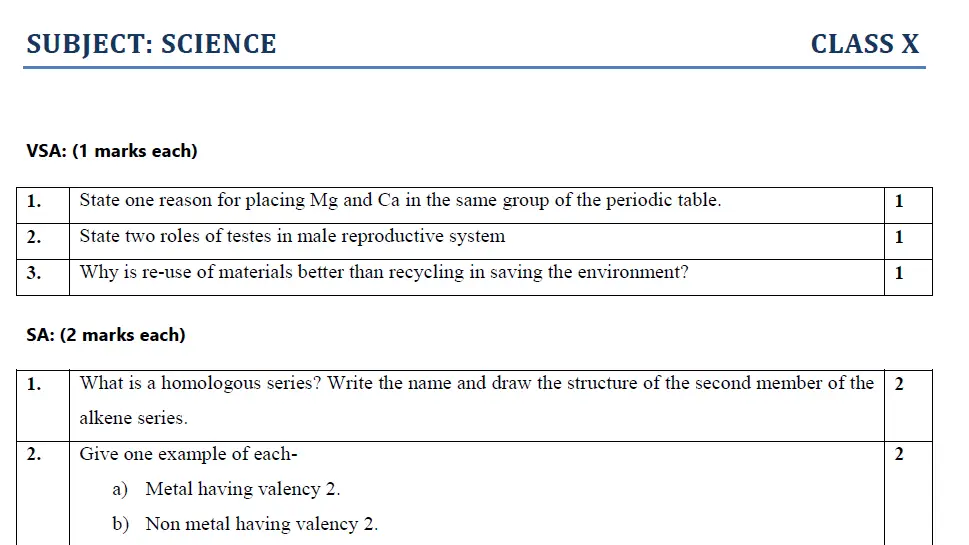 Download the Science Sample questions
Mathematics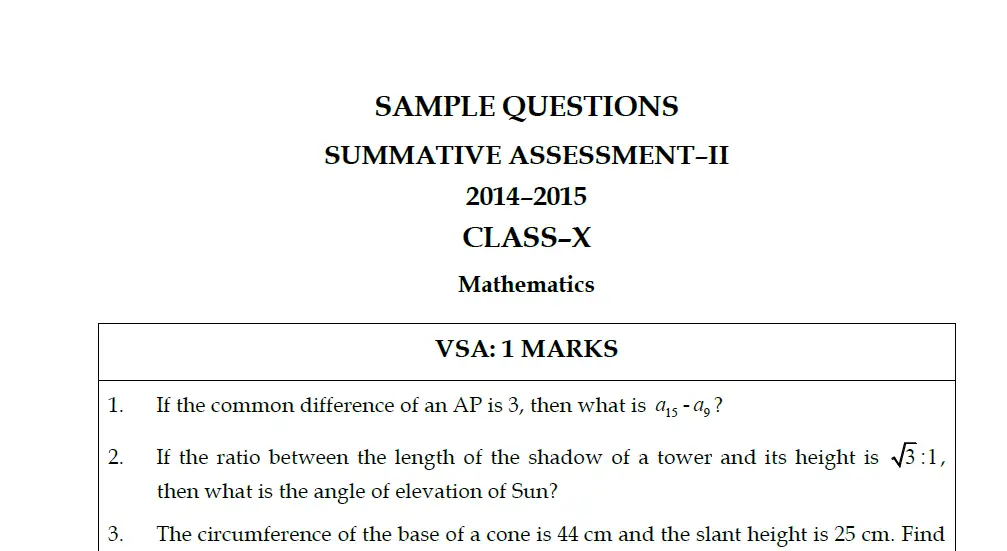 Download the Science Sample questions
Social Science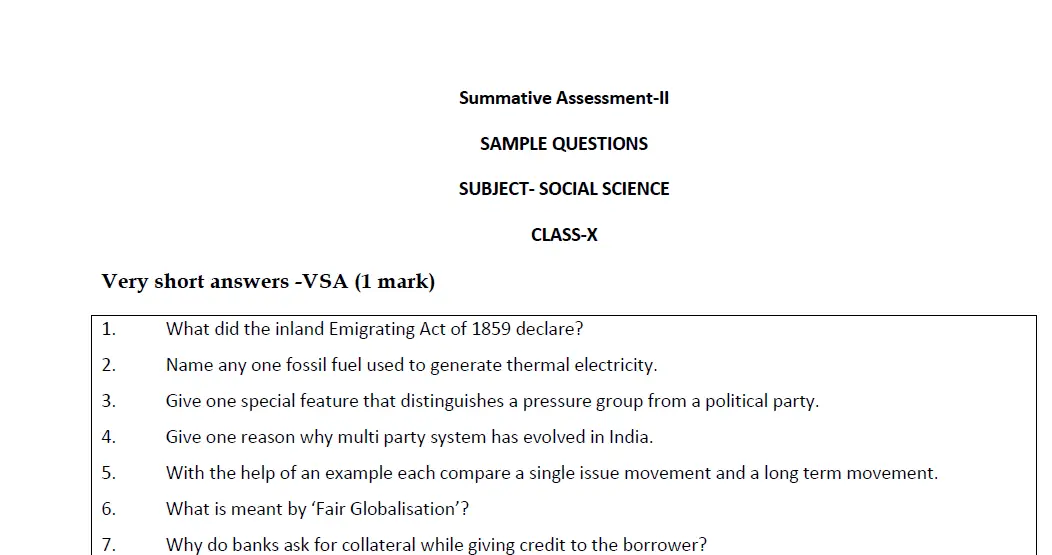 Download the Social Science Sample questions
You can download similarly for other subjects from the links given below
Download the English Communication Sample questions
Download the English Literature Sample questions
About CBSE
The Central Board of Secondary Education (abbreviated as CBSE) is a Board of Education for public and private schools, under the Union Government of India.
CBSE has a pan india presence. CBSE grants affiliation to Schools up to higher secondary level and develops common curriculum keeping nationwide requirements in focus. The CBSE affiliation is considered as a prestigious recognition as it requires the schools to follow rigid quality standards.
We have provided CBSE syllabus, CBSE Sample Papers, CBSE chapter-wise notes, Text book solutions, online tests, guess papers, model question papers,Formative assignment, Subjective Assignment,NCERT Solutions ,How to's  and various other things  for Science and Maths to help student excel in CBSE examination . CBSE news and updates are also available
Links to all the available Free CBSE Study Material
Class-6 Maths
Class-6 Science
Class-7 Maths
Class-7 Science
Class-8 Maths
Class-8 Science
Class-9 Science
Class-9 Maths
Class-10 Science
Class-10 Maths
Class-11 Physics
Class-11 Maths
Class-12 Physics
Class-12 Maths