Welcome to this gravitation class 9 mcq online test. On this page, students will find Class 9 Physics MCQs for Chapter 10 online, along with their solutions. The MCQs with answers for Class 9 Physics would help you in strengthening your concept.
Students can practice these questions on the gravitation class 9 MCQ online quiz here and train for final tests, and score good marks. Answers to questions are provided at the end after submitting this test.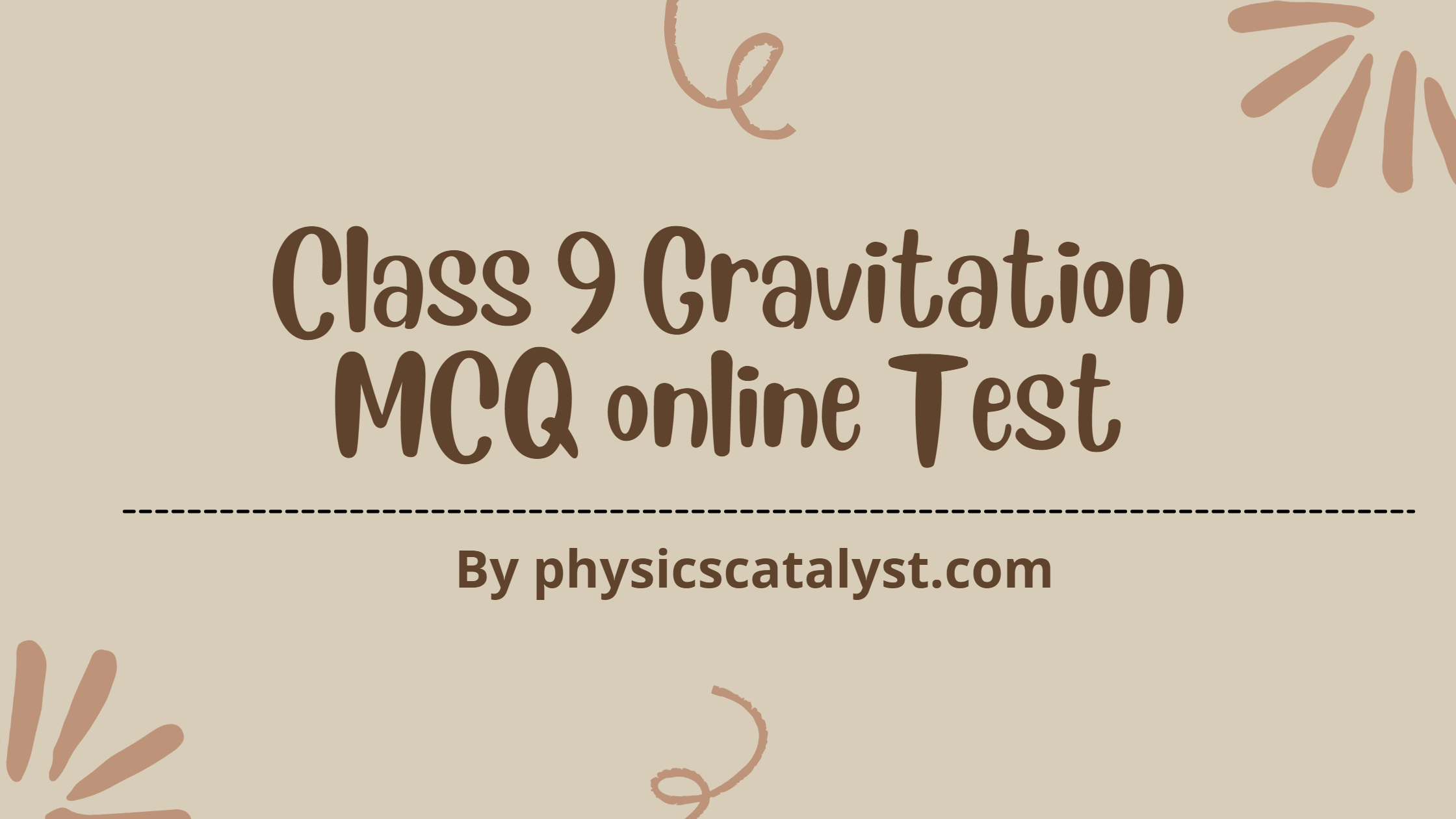 Students are advised to practice these chapter-specific online mock tests and prepare for the final exams in order to perform well. Check out the Class 9 Science page as well for chapter notes and worksheets.
Students can also use other science class 9 mcq online tests available with us to help them prepare for exams and score higher grades.
Gravitation class 9 quiz with answers
Try to solve the multiple-choice questions for the Gravitation Chapter of 9th Class Physics. Each MCQ will have four options, only one of which is correct. Students must select the proper option and verify the solution supplied below.
---
Instructions
Your test contains 12 multiple choice questions with only one answer
You can Finish this test any time using 'Submit' button.
Once finished you get a chance to review all question with correct answers and their solutions.
This Online Test must be completed in 20 minutes.
---
Other important study material related toOther Important links that you might find helpful
Notes
Assignments