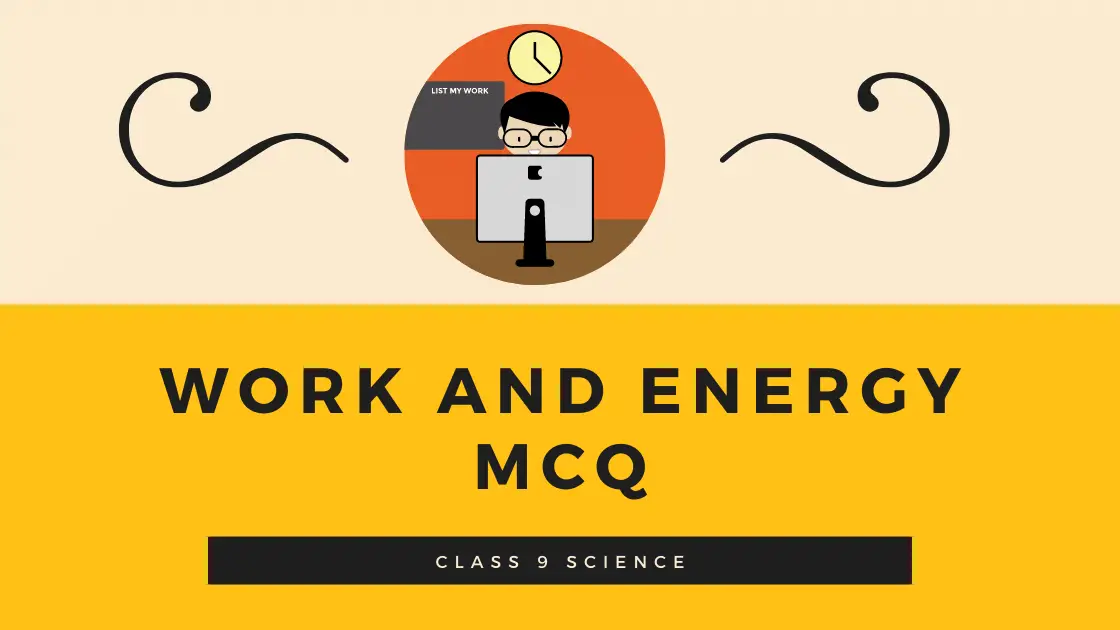 Welcome to free CBSE Online MCQ Test Class 9 Physics Work and Energy. Students can practice these Free online mock tests for Class 9 Physics at our website. Take this test and you can get instant results of your knowledge of the Work and Energy chapter. This free online test and can be attempted any number of times.
---
Online Test for Class 9 Physics Work and Energy
---
General Instructions
Your test contains multiple choice questions with only one answer and True and False type questions. There are total 24 questions
This is a 30 min test. Please make sure you complete it in stipulated time
You can Finish this test any time using 'Submit' button.
This Online Test must be completed in 30 minutes.
---
Access this free mock online series for CBSE Class IX Physics. Do the online tests many times without any charge based on the latest syllabus and new pattern. Test your knowledge with our free MCQ online Practice (Mock) Tests.